26 Oct, 2022
After 25 years, Allianz has a new HQ: Pribinova 19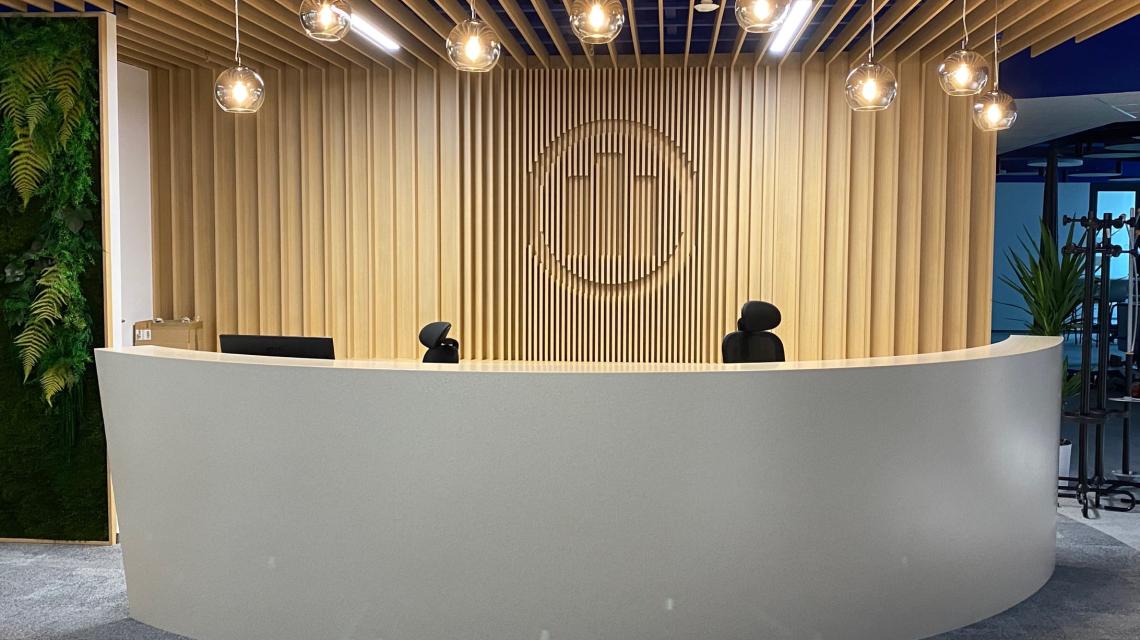 The Slovak insurance market leader has relocated to new JTRE premises at the Pribinova 19 admin building. The 5,000 sqm on two floors in the Eurovea City waterfront district have been used by the company's 550 employees since mid-October.
The new Allianz–Slovenská poisťovňa headquarters has LEED GOLD (Leadership in Energy and Environmental Design) certification - guaranteeing the highest environmental protection in accordance with supporting employees' well-being and physical health. The certification process evaluates the building's environmental impact, water and energy consumption, materials used, and interior quality for efficient work. The new building's technical infrastructure embraces innovative technologies and efficient operation.
The main driver to relocate the Bratislava HQ was Allianz employees' hybrid work model, accompanied by the need for Pribinova 19's more contemporary, sustainable and energy-efficient premises. "The current situation and new labour market trends highlighted that our previous premises fell short of new expectations and work culture. We now have high-quality, modern, and sustainable 21st century workplaces for employees," explains Todor Todorov - chairperson of the board at Allianz - Slovenská poisťovna.