14 Sep, 2022
15 Minute City - What is it? And why work there?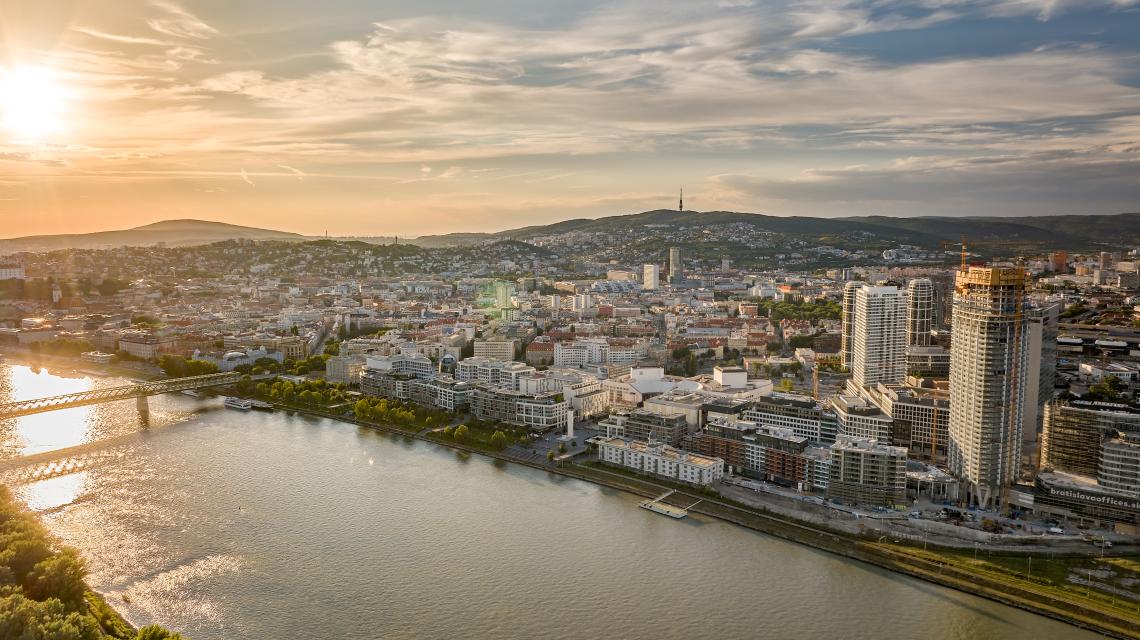 A short morning commute by bicycle or public transport, and before clocking in you have ample time for a fitness workout or park run. Lots of lunch options, the post office is handy for parcel pick-ups, and come evening the multiplex is right here. How does that sound? 15-minute city's embrace this working day as a reality.
What's a 15-minute city?
This 20th century concept envisions that every city resident should have every-day civic amenities within a fifteen-minute walk: shops, post office, playground, parks…Beyond practical convenience, the climate crisis also means that increasing numbers of cities, developers, as well as residents are interested in this concept, since it prioritises green transport to private cars.
The concept of mixed neighbourhoods - with spaces for work, life, shops, services, sports and leisure - is also popular with employers. A nice work environment and surroundings can attract high-quality employees who appreciate superior and functional offices, especially with the added value of getting things done easily or attending training before or after work. Such neighbourhoods' high-profile location, transport accessibility, and parking options are also key benefits.
15-minute city - advantages
1. Practicality
In the morning drop off the kids at the local kindergarten, during lunch pop to the post office, and in the early evening enjoy sunset yoga. A 15-minute city has all the civic amenities you need right here and right now – so it's easy to find an optimal work/life balance for you and your family. A pioneer in practicality is stylish Paris, a city that since 2019 has supported the 15-minute city philosophy to ensure proximity of key shops and services.
2. Ecology
Everything within a fifteen-minute radius not only reduces car use, it also raises the question whether to buy a vehicle at all. Such cities prioritise public transport and green ways to move, while civic amenities near workplaces and homes can reduce greenhouse gases and rethink consumer-driven lifestyles. New York's Town Hall has a subsidy scheme for non-profit organizations and civic associations so that they can contribute to positive changes in neighbourhoods. And increasing numbers of companies and employees are prioritising ecological workplaces that have green certification.
3. Health & well-being
Fifteen-minute cities reduce the time needed for shopping or services and encourage regular physical movement rather than sedentary driving, and frees up 'you time' for daily walks, cycling, and sport. Mental health and well-being also improves thanks to less time pressure to rush around, and the reduced stress of driving and traffic jams.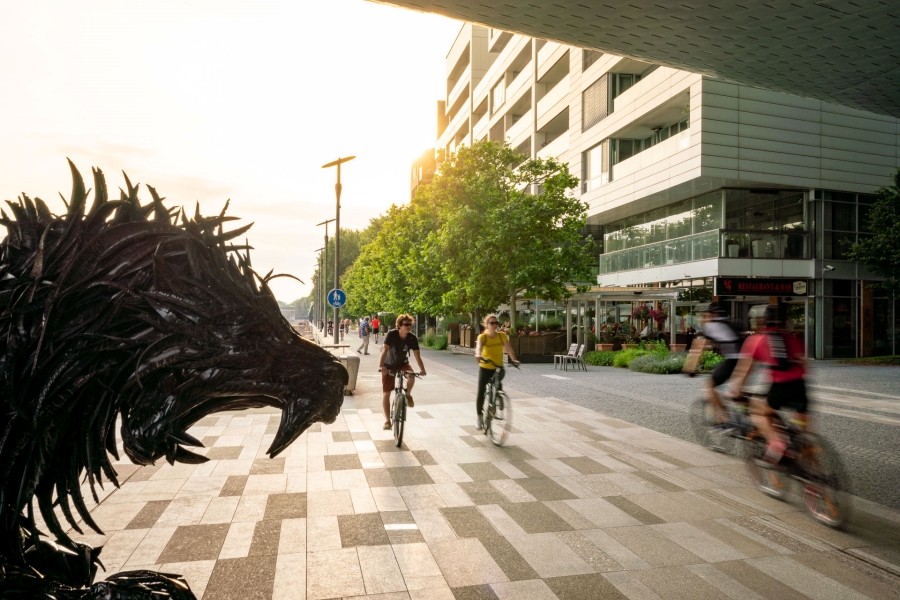 4. Community
15-minute cities encourage and support more time spent in communal spaces and walking area, especially leading to relationship-building where colleagues from different departments or different companies meet and greet. Panorama Park - for example - holds popular regular events that connect people from the surrounding buildings (Pribinova 19 and Tower 115 offices and Panorama Towers residences) and create urban communities. A classic example is also the Georgetown neighbourhood in Washington DC where the Streateries encourage passers-by to sit down for lunch or dinner at shared public tables and foster community relations.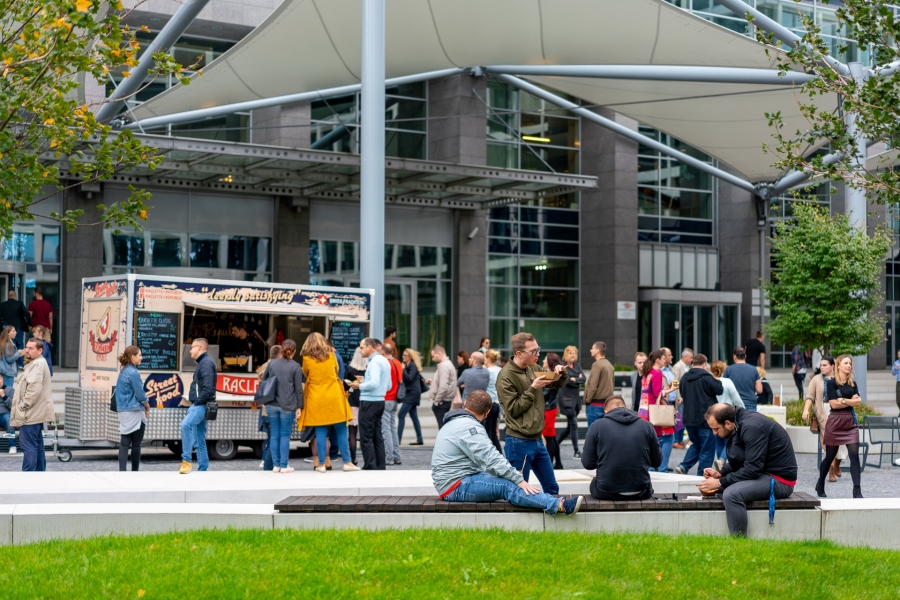 Bratislava also has many examples of 15-minute neighbourhoods, such as the waterfront areas of Eurovea City, River Park, and Zuckermandel, as well as Patrónka's Westend business zone. High-quality amenities and plentiful public spaces can also be found in the city centre -  near picturesque Kuchajda and Štrkovec lakes, and in the major conurbations of Petržalka, Rača, and Karlova Ves. Living and working near civic amenities with high-quality public spaces delivers numerous benefits, with companies increasingly seeking them out to deliver current and future employees added value.