20 Apr, 2022
Pribinova 19 will be Allianz's attractive new Bratislava HQ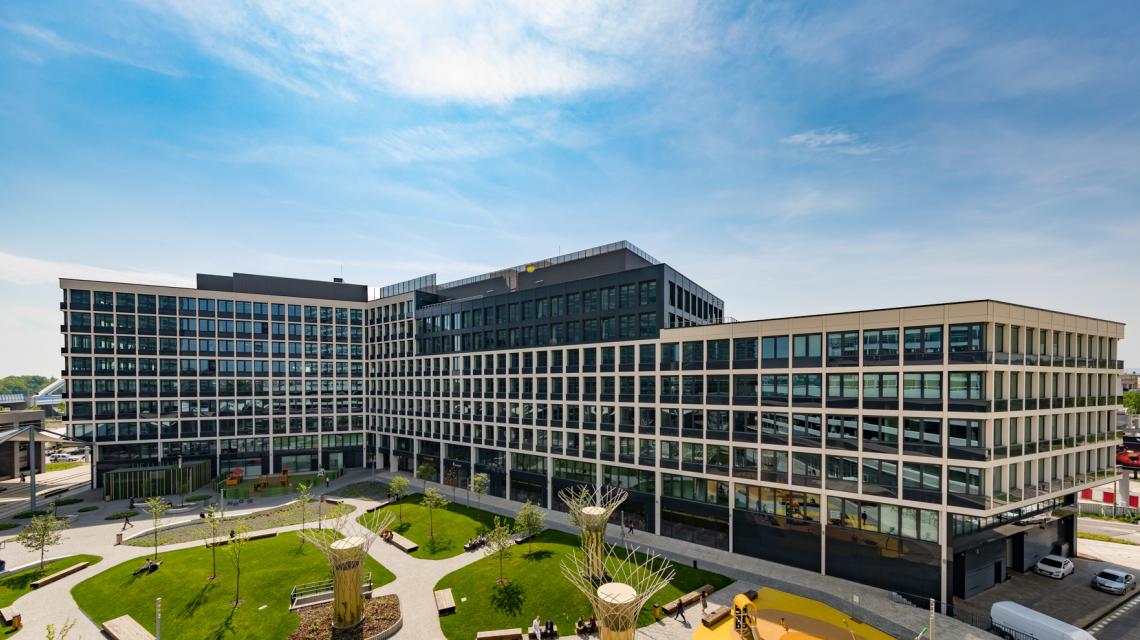 J&T Real Estate (JTRE)'s Pribinova 19 office building has a high-profile new tenant. Allianz - Slovenská poisťovňa, a member of the Allianz Group, is moving to 5,000 sqm on two floors of these exciting contemporary premises.
Why did this global life and non-life insurance client select Pribinova? Simply because this company prioritises the quality of its employees' workspace. Pribinova 19 is a state-of-the-art office building, designed and constructed with an environmentally-responsible approach to resources. That this exciting admin area meets green, social responsibility, health, and user-comfort goals is evidenced by its LEED Gold certification.
New labour market trends have also heralded new ways of working, introducing challenges which Allianz's current HQ could no longer meet. "As the largest administrator of office space in Bratislava, we supply excellent services in leading buildings. Our modern flexible offices have quality ventilation, intelligently-controlled thermal comfort, and well-considered organization of fluidity and movement. These are the main aspects that influenced Allianz's decision for a new headquarters," says Peter Píš, JTRE's director of commercial real estate.
Pribinova 19 is located in Eurovea City's riverside area, where employees have all services conveniently at hand. "Whilst clients always consider multiple factors when selecting new premises, location is invariably always the most important. And ideally a location that enables commuting by foot or bicycle, enjoying picturesque greenery and relaxing riverside for meetings and lunch, and having shops and services directly at hand. Allianz employees will enjoy all these advantages at Pribinova 19 and Eurovea City district," adds Peter Píš.
Headquarters of leading companies
JTRE won the 2020 Developer of the Year Award (admin segment) for Pribinova 19 – and this compelling location continues to attract key clients. Such global players include Johnson Controls International, Arval, Roche and Atos, as well as major national companies such as Profesia. The building's advantages include large open floor plans, and ventilation via cooling beams. The pandemic has further emphasised the need for flexibility of technical/spatial requirements, as well as the business zone's pulsating green heart - Panorama Park – which is on the doorstep of Pribinova 19. This is clearly one of the best locations in Bratislava.