06 Apr, 2020
Bratislava Offices web portal will make it easier to find offices in Bratislava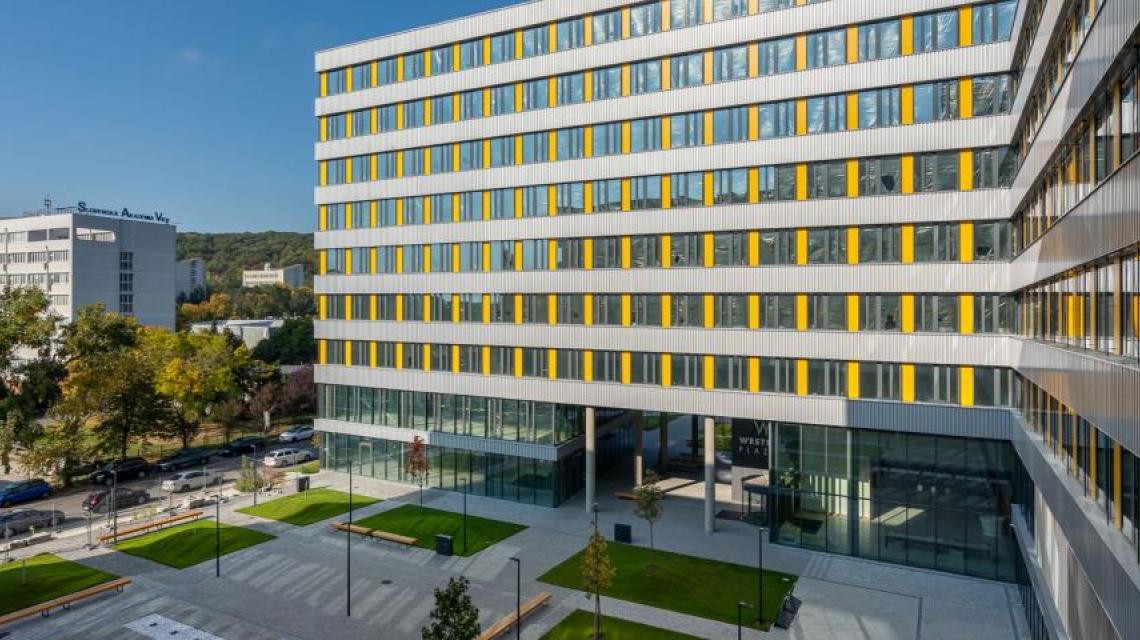 The complete offering of avaliable office space from the portfolio of J&T REAL ESTATE is easier to access in one place on the new Bratislava Offices web portal from April. The aim of the portal is to provide potential clients with a transparent system to be able to select available offices according to their specific requirements. Thus, just a few clicks are needed to find the ideal working environment.
Administrative projects that JTRE has already successfully delievered in the Bratislava market provide office space of various types and sizes. A unified and comprehensive offer of available offices via web portal is a practical tool for selecting according to specific parameters.
"Thanks to many years of experience in office development and an effort to understand our clients, we are bringing flexible solutions and meeting the most demanding requirements. Our goal is a satisfied tenant who at reasonable costs gets an attractive, efficient and modern space for his employees. The client will now find all these premises under one heading Bratislava Offices," explains Pavel Pelikán, JTRE Executive Director.
The current JTRE offering includes seven projects that are purely administrative or multifunctional, that include administration. The offering is currently immediately available office space. Other mentioned projects are already under construction or in the planning stages. There are currently almost 35,000 square meters of office space of various types - coworking, agile, executive, traditional, open space or boutique. Individual projects cover virtually all important administrative zones in the capital, so the candidate can choose the site that best suits his business needs as well as the needs of his employees.
"When creating the Bratislava Offices portal, we focused on simplifying access to available spaces in our projects and covering them under one communication platform, which we will continue to update in terms of content. We meet with clients who are not always aware of which administrative premises fall within our porfolio. In Bratislava alone, our team manages over three hundred thousand square meters of office space. In one place, potential clients can quickly find an office exactly according to their requirements. They determine and set up what they expect from their future office to meet their expectations, whether in terms of size, equipment, location, transport accessibility, availability of nearby services or price range. We did not build the portal around an unknown search engine, on the contrary, we developed it around a well-established search platform," adds Peter Píš, Head of Leasing Department JTRE.
The web portal, which brings together and offers all of JTRE's administrative projects for rent, has intuitive functionality with various filters that greatly facilitate orientation in finding a tailor-made office space. In addition, it informs about news and trends in the work environment, providing useful and inspirational information to all those working with companies in this area.